April 23, 2023
I've never made Detroit style pizza before, up until yesterday that is. I'm not sure why I haven't before or why I decided now was the time, but it finally happened, and it was good! Also, very filling.
For the dough I used Cairnspring Mill's Trailblazer at 72% hydration, 2.5% starter, and 2.5% salt. Made the dough 24 hours before, and let it rise in a couple of pans about 4 hours before I cooked it.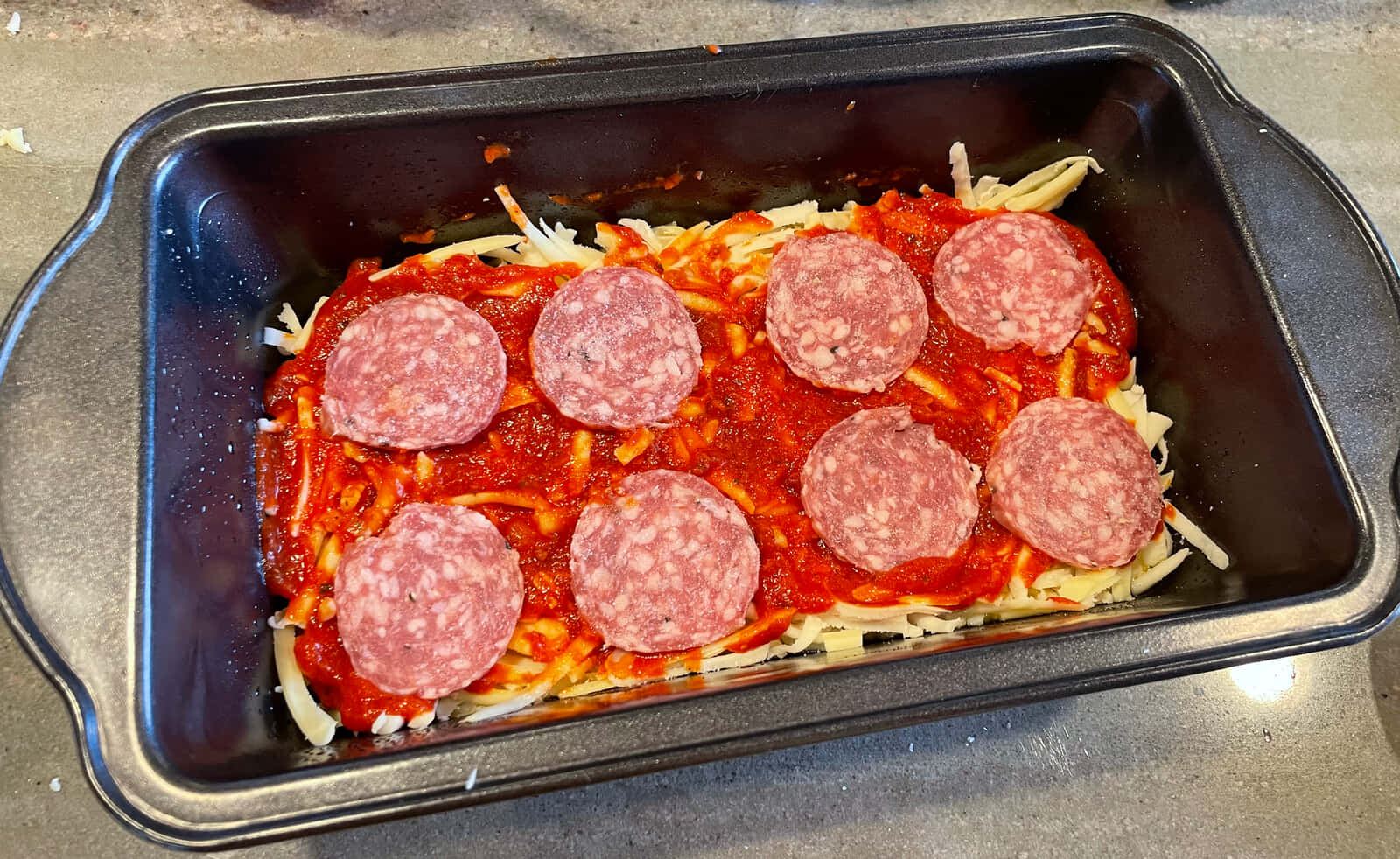 The oven was at 550° when I cooked the first pizza, and it came out a bit burnt (I used a 8"x4" pan. No, it wasn't a Lloyd's pan. Yes, I know all about them).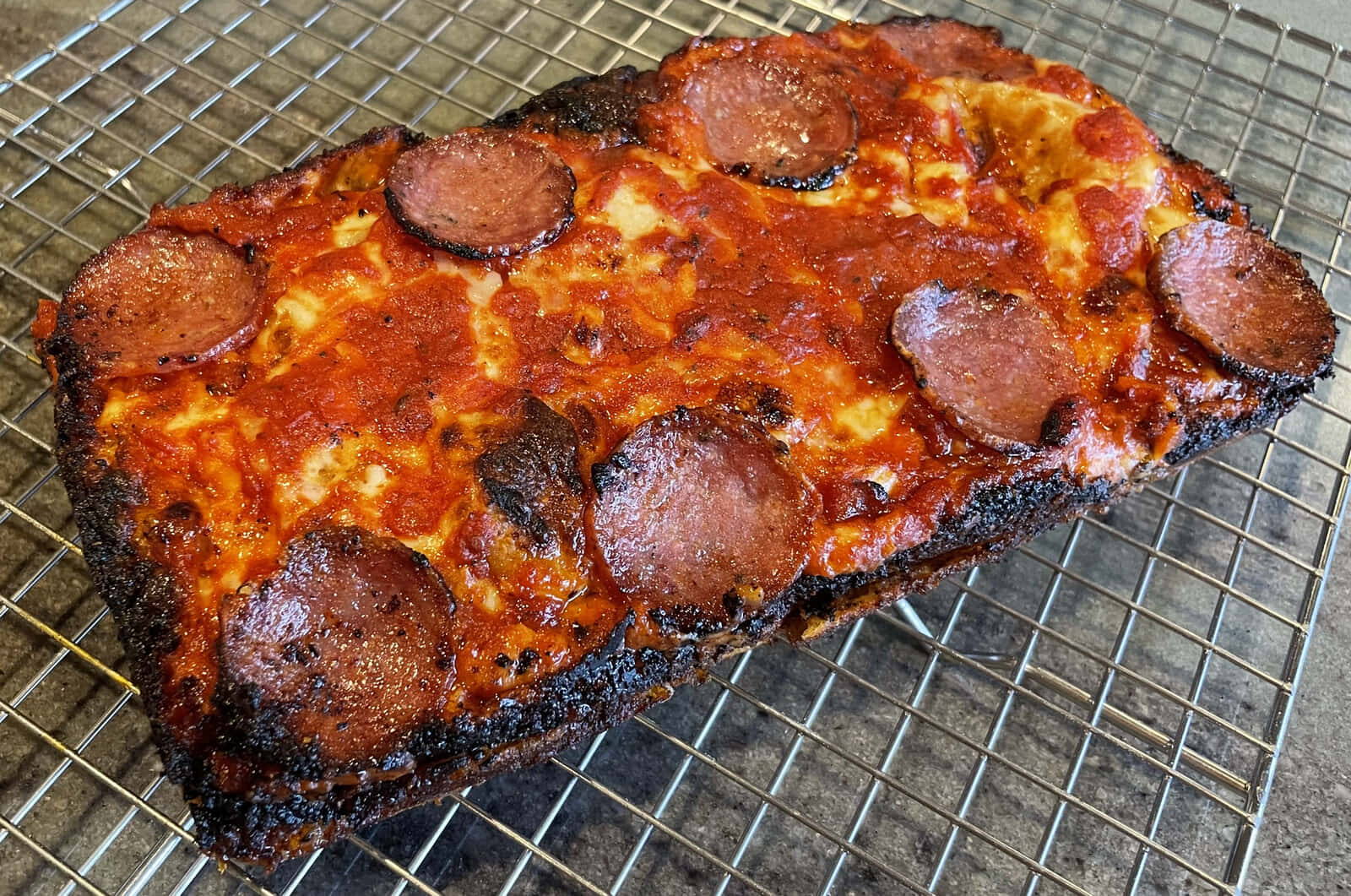 But even a little burnt, it was super tasty. The edges were amazing, as they were supposed to be. I added a bit of cheddar around the rim so that the extra fat would go down and give it … well the Detroit taste.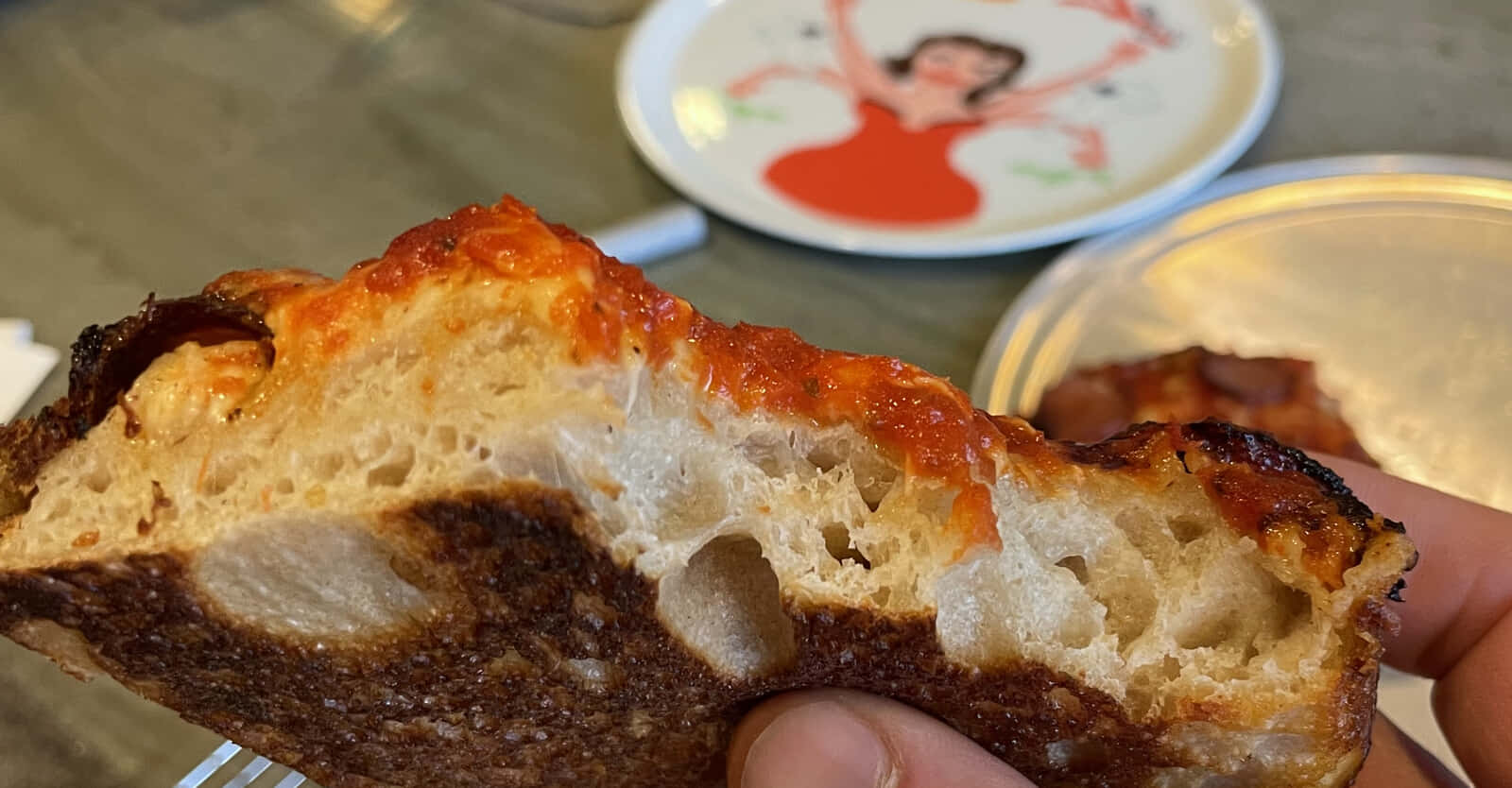 A bit too much dough in this size pan though (290g).
I lowered the temp of the oven to 525° waited a little bit and threw the second one in (290g in an 8"x8" pan):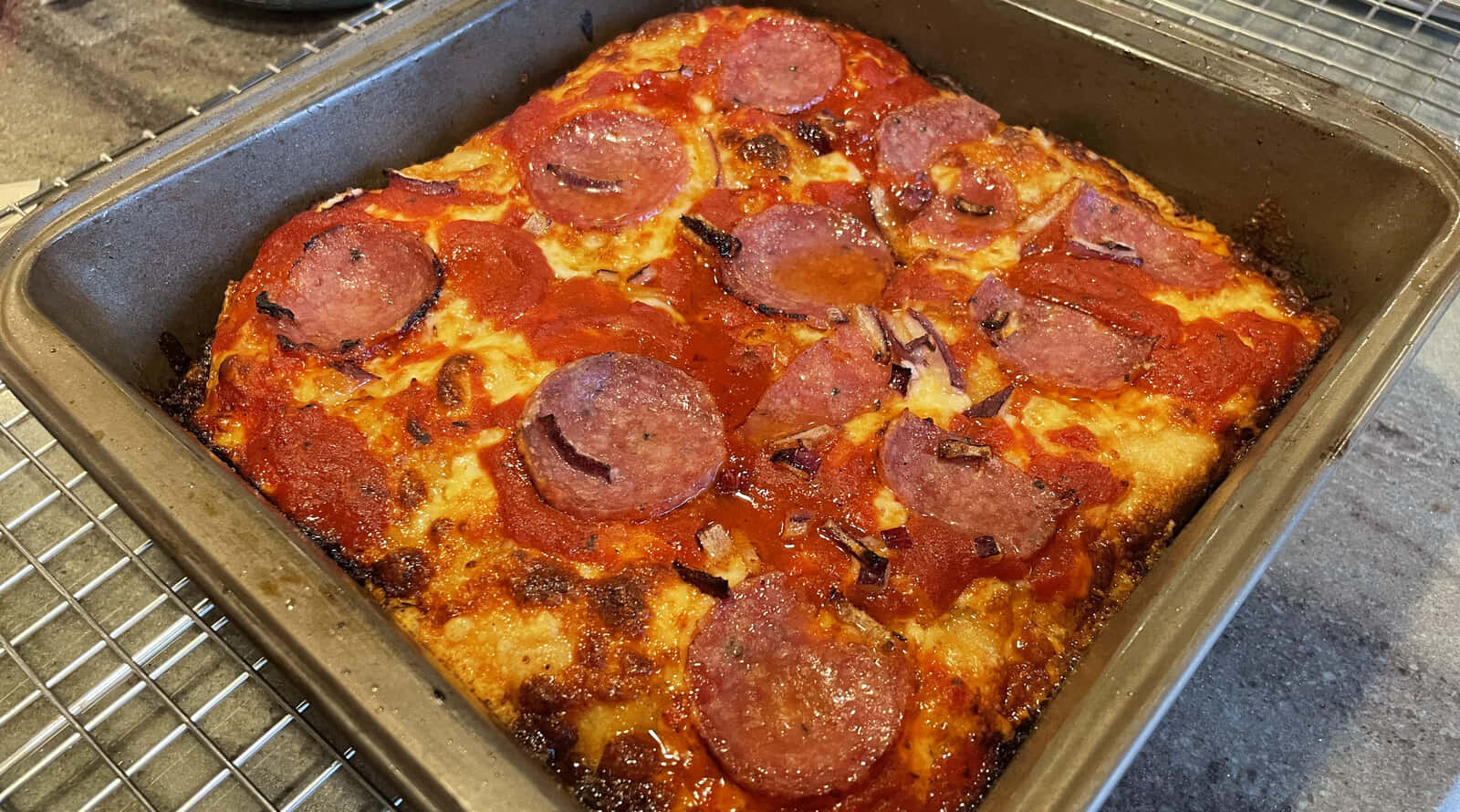 Less burning, but still not 100% where I wanted it as there was just a bit too much char on the edges.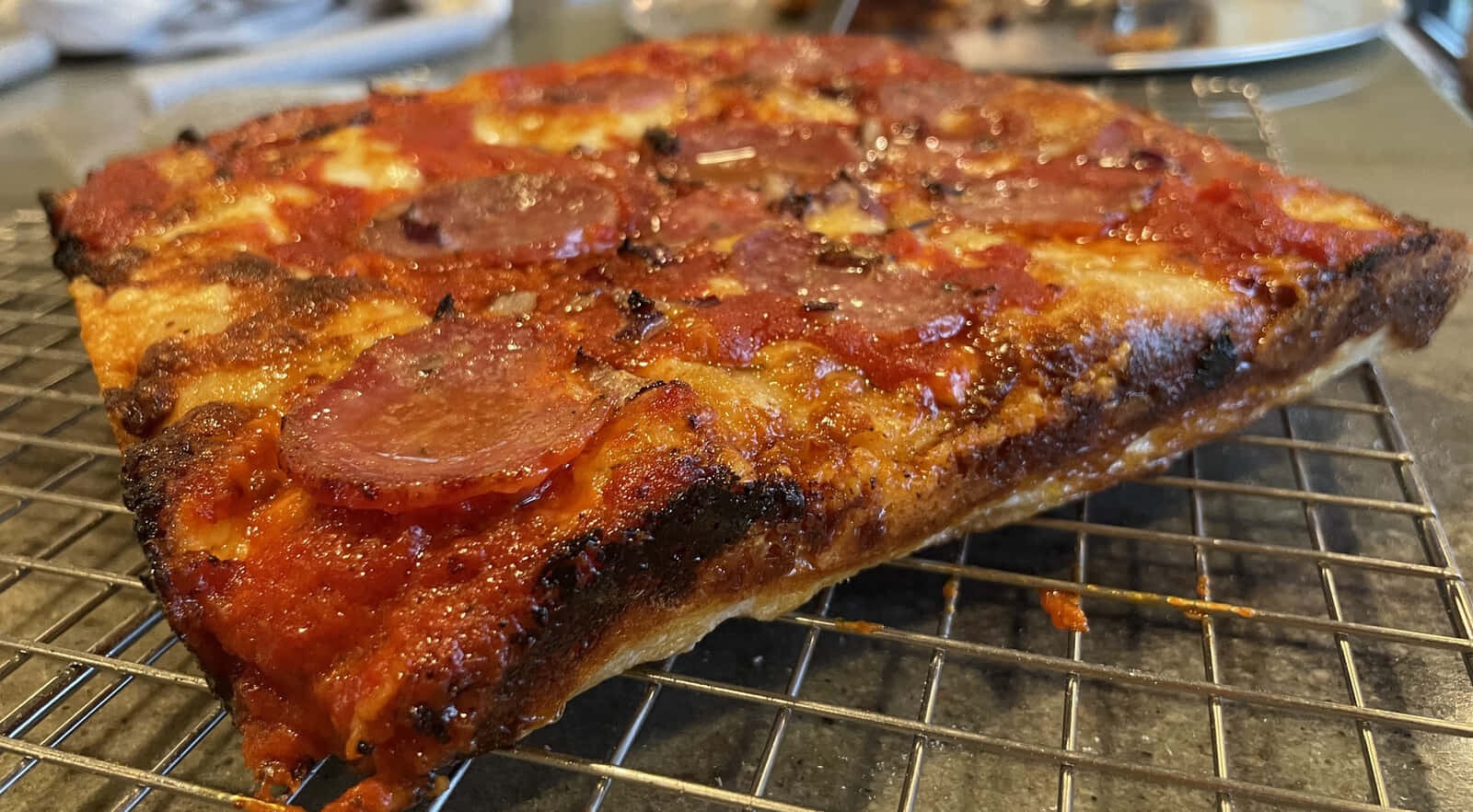 But I mean, it looked good! And it tasted good!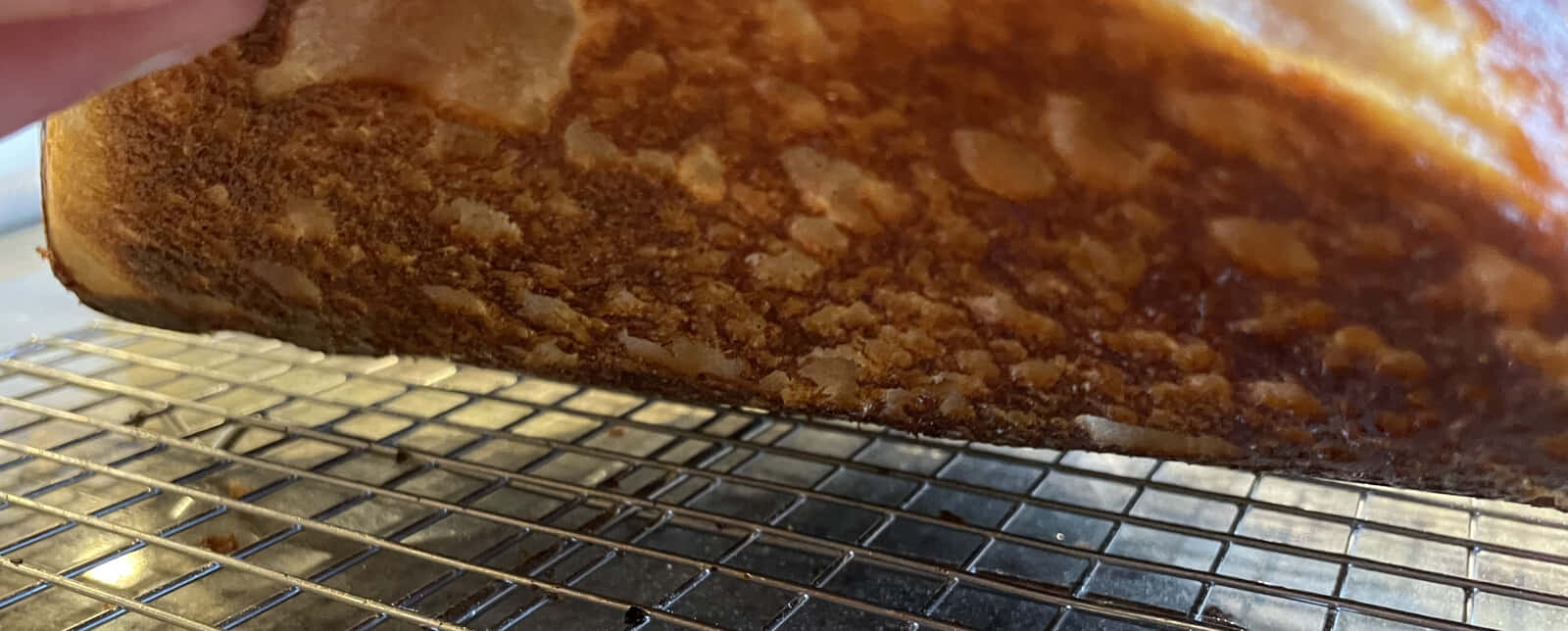 I only had two pans to pre-make the dough for, but I still had some dough balls for my usual neo-style pizzas, so I took one of those and threw it in the 8"x8" pan and stretched it as well as I could. I also lowered the oven temp down to 510°. I threw on some basil, a little bit of salami, and then mushrooms. This one came out almost where I wanted the pizzas to be. Honestly I was a bit surprised they all turned out as well as they did considering this was the first time I've tried it (and I was basically winging everything).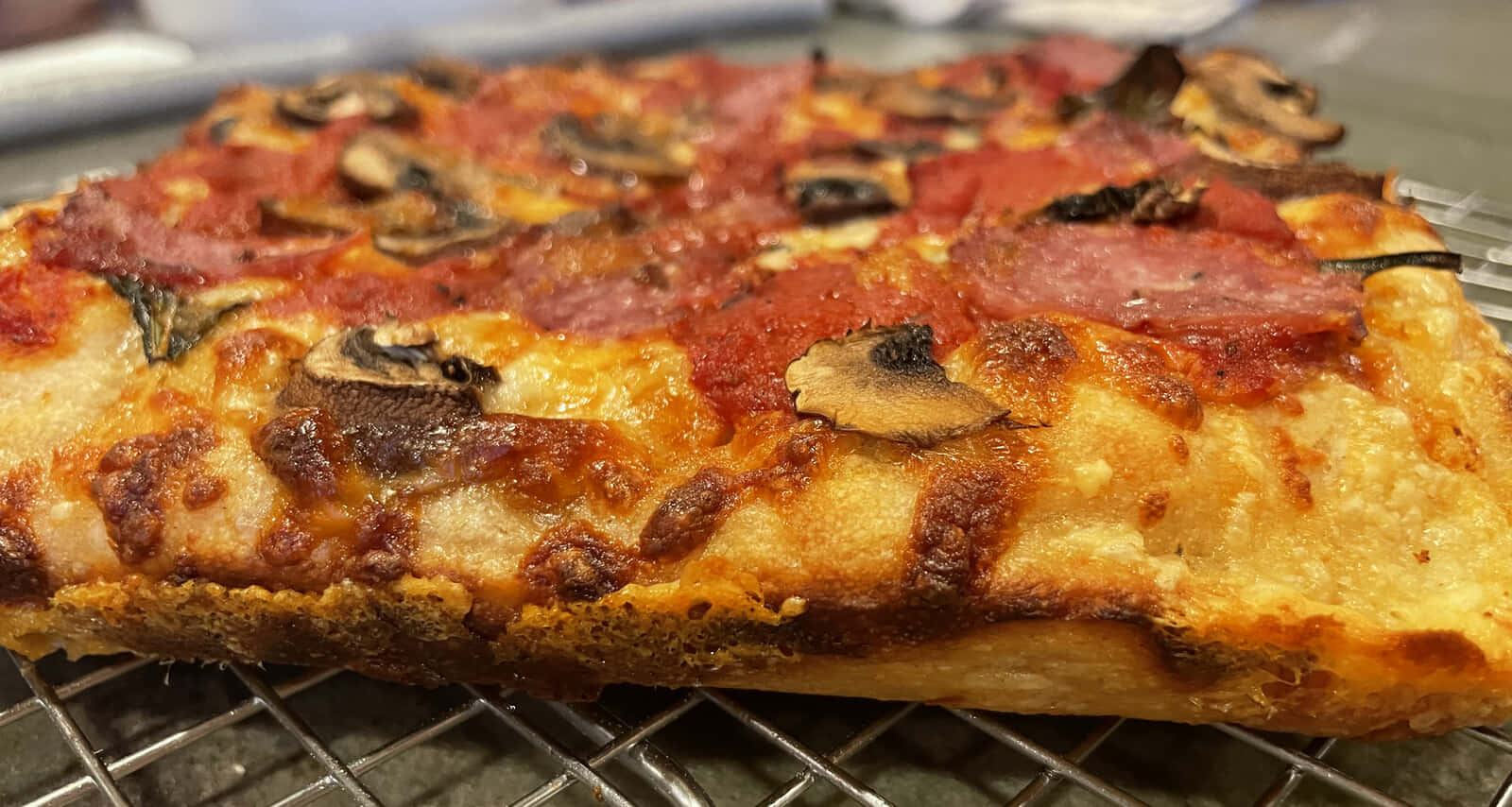 The only thing that felt off about it was the corners. Since the dough didn't have time to proof any in the pan, it didn't get to spread out enough IMO. But - after having the first bite, it was my favorite of the night.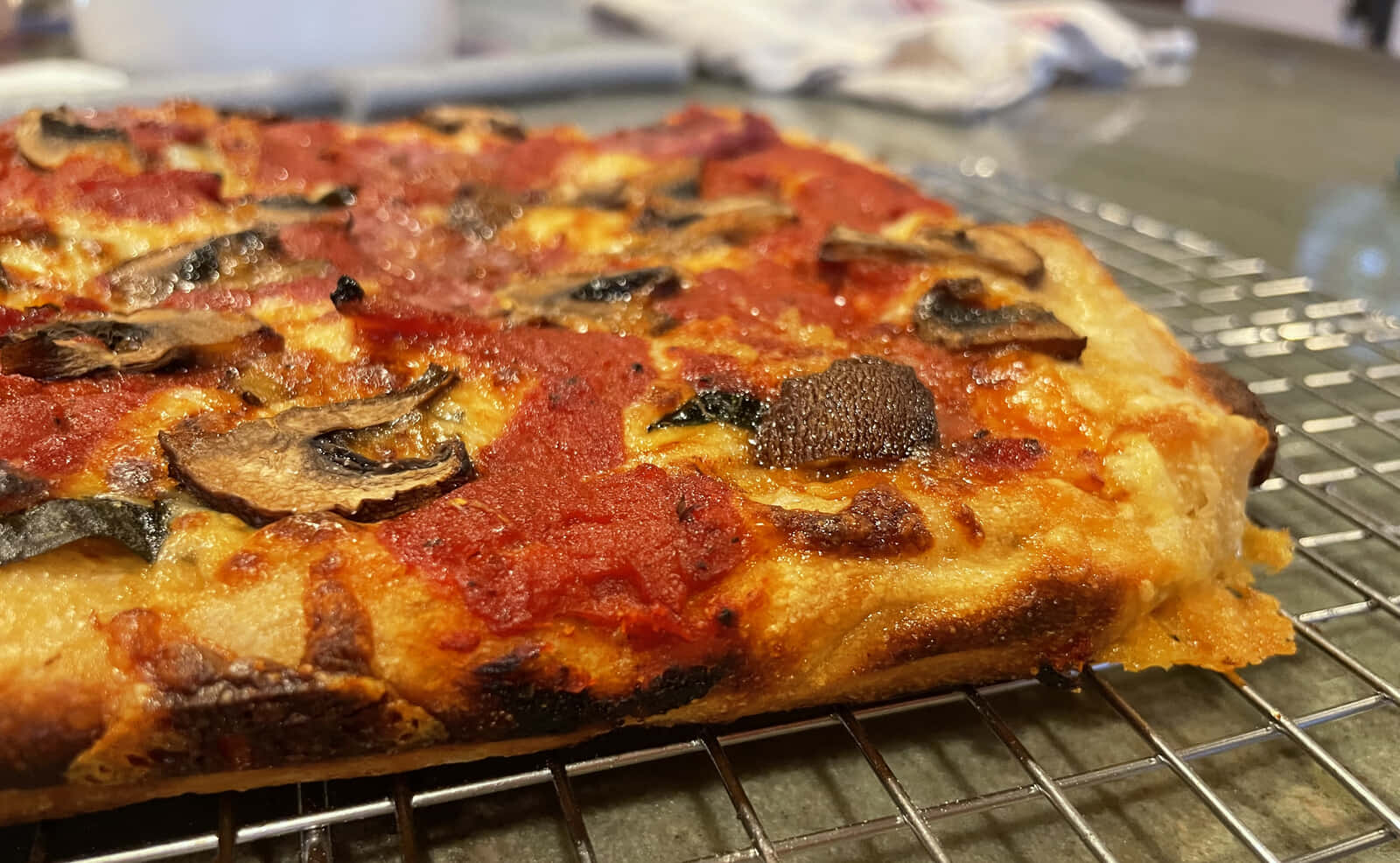 Do I prefer it over Neapolitan style pizza? No, but it was still pretty awesome and I'll try it again. I'm also curious if I could bake it in my toaster oven and have it come out just as good? That'll be a test for another time.