February 9, 2023
Last Saturday the WSU Bread Lab had a Pop-Up Bakery sale up in Burlington, WA, and as luck would have it I was going to be around the corner with a friend to pickup some flour I had ordered from Cairnspring Mills. The area is like a little bread complex - there's the King Arthur baking school (which is connected to the Bread Lab), there's the Water Tank Bakery, and of course Cairnspring Mills, all within two blocks of each other.
I've always wanted to see the Bread Lab and their cool pizza oven and wow I can get some bread too? Sign me up.
Of course, I wasn't the only one, and when I showed up they had just recently sold out of everything. Boo!
But Dr. Stephen Jones*, the director of the Bread Lab, was outside talking to folks and took pity on me and said "Are you a baker? Would you like some flour?". Of course I would. Jones took us into the lab, chatted with us a bit, I got to ask about a nifty oven they had, and he gave me 4lbs of their flour "Doris", which is named after Doris Grant. It's a 100% whole wheat variety they've been making specifically for growing in the Pacific North West.
So that's what today's pizzas were made with - 100% Doris whole wheat at just a little over 70% hydration. Baked in my Gozney Dome, at around 900°.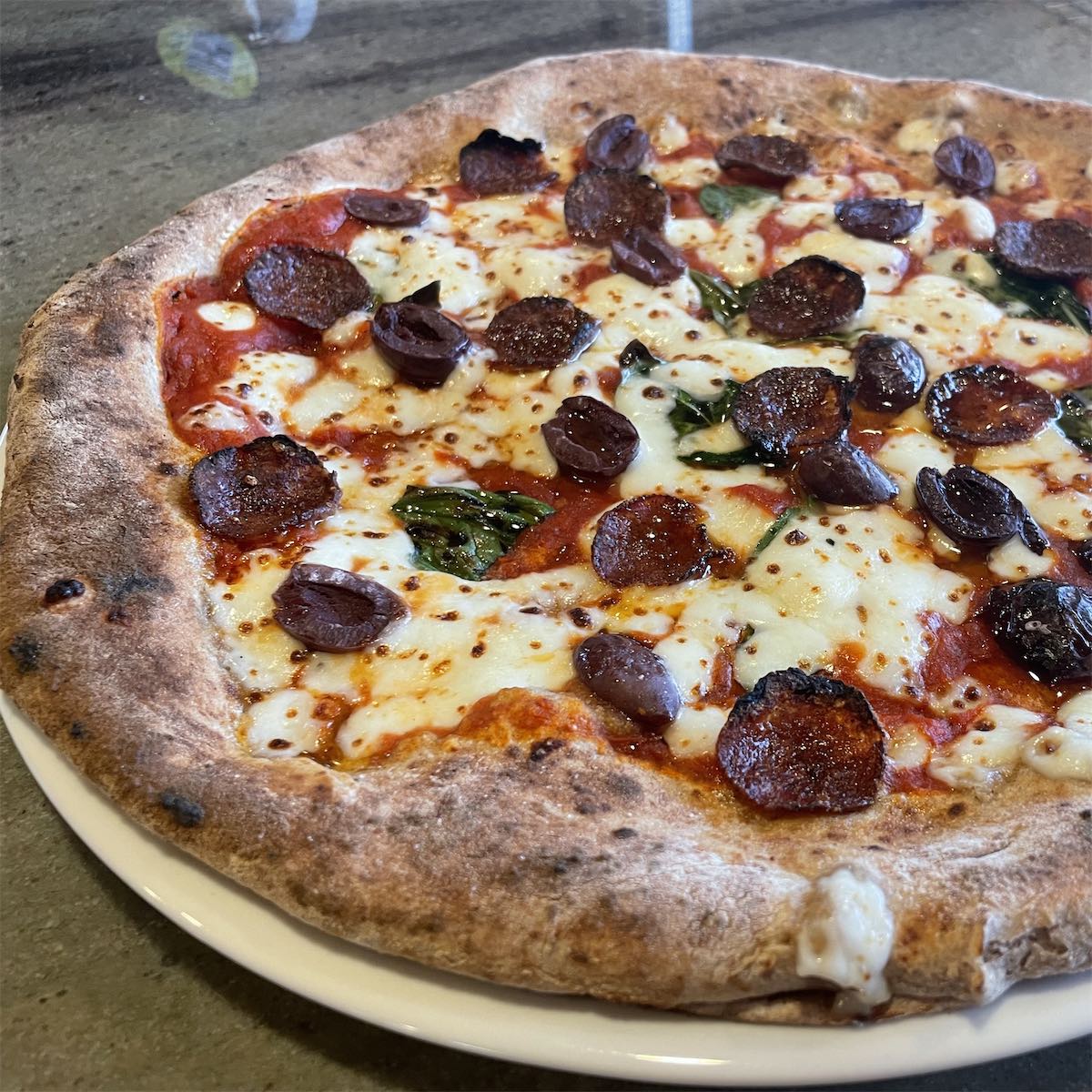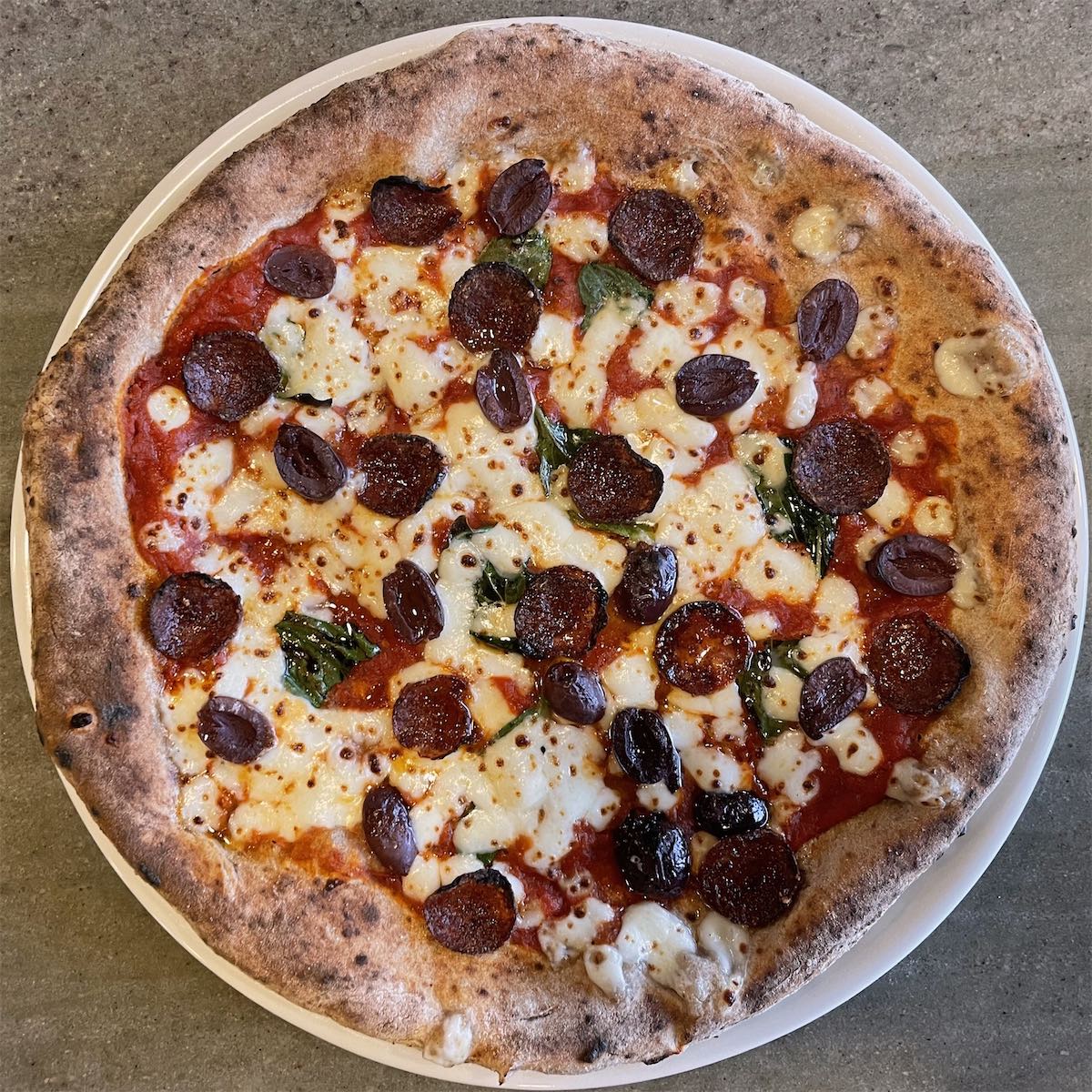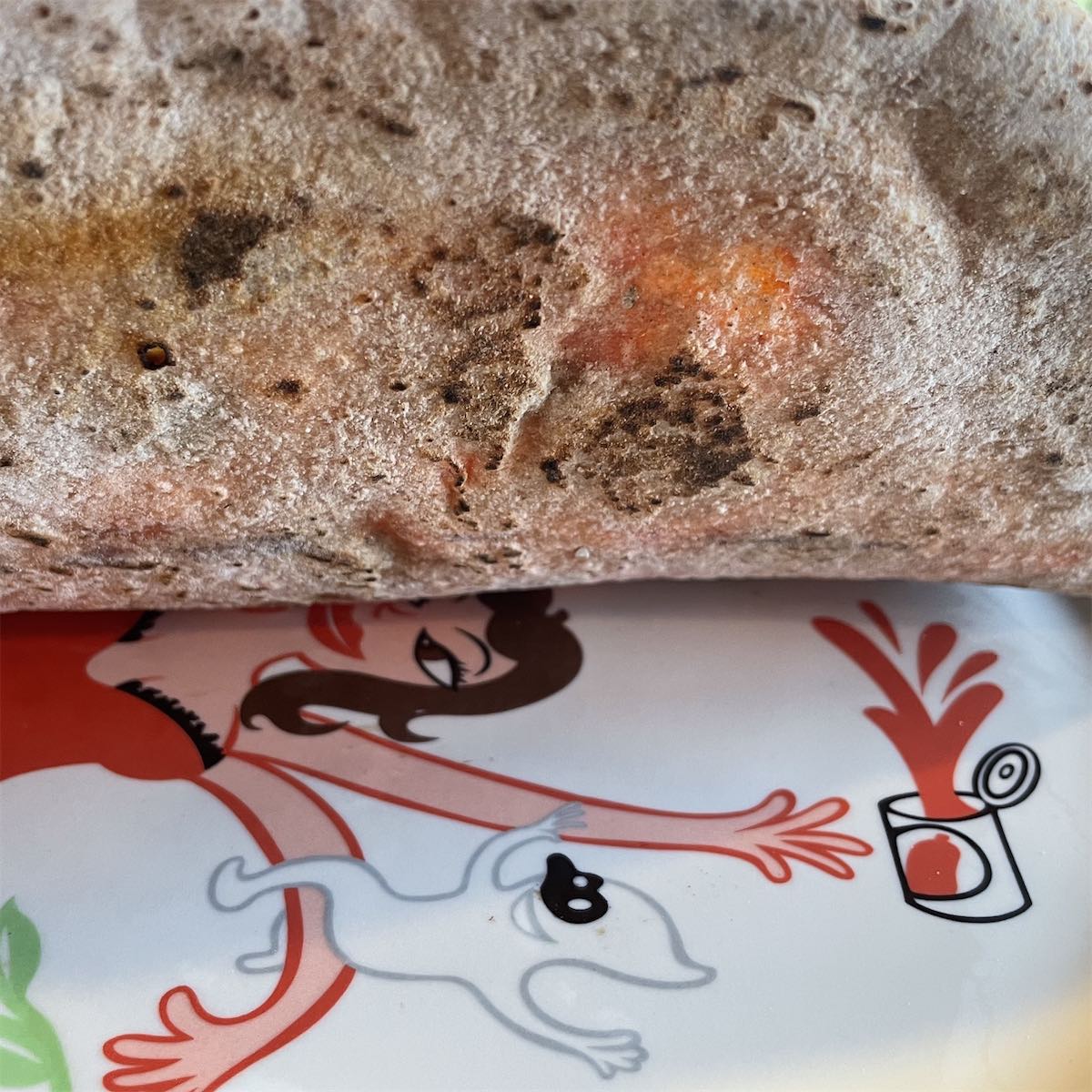 The crust tasted god damn amazing. I wonder if that's because it was so fresh (it was pulled right out of a giant tub sitting in the lab), or is it the grain, or both?
The flour was a little hard to shape and probably isn't best suited to neapolitan style pizza - but I made it work. I have a little over 2lbs left of the flour, and I think I'll make some loaves with it next. (I bet with a lower hydration, it would make a great NY style pizza as well).
Happy National Pizza Day everyone!
* I'm 95% sure I was talking with Dr. Stephen Jones. I never actually verified. We'll just go with it.