October 7, 2022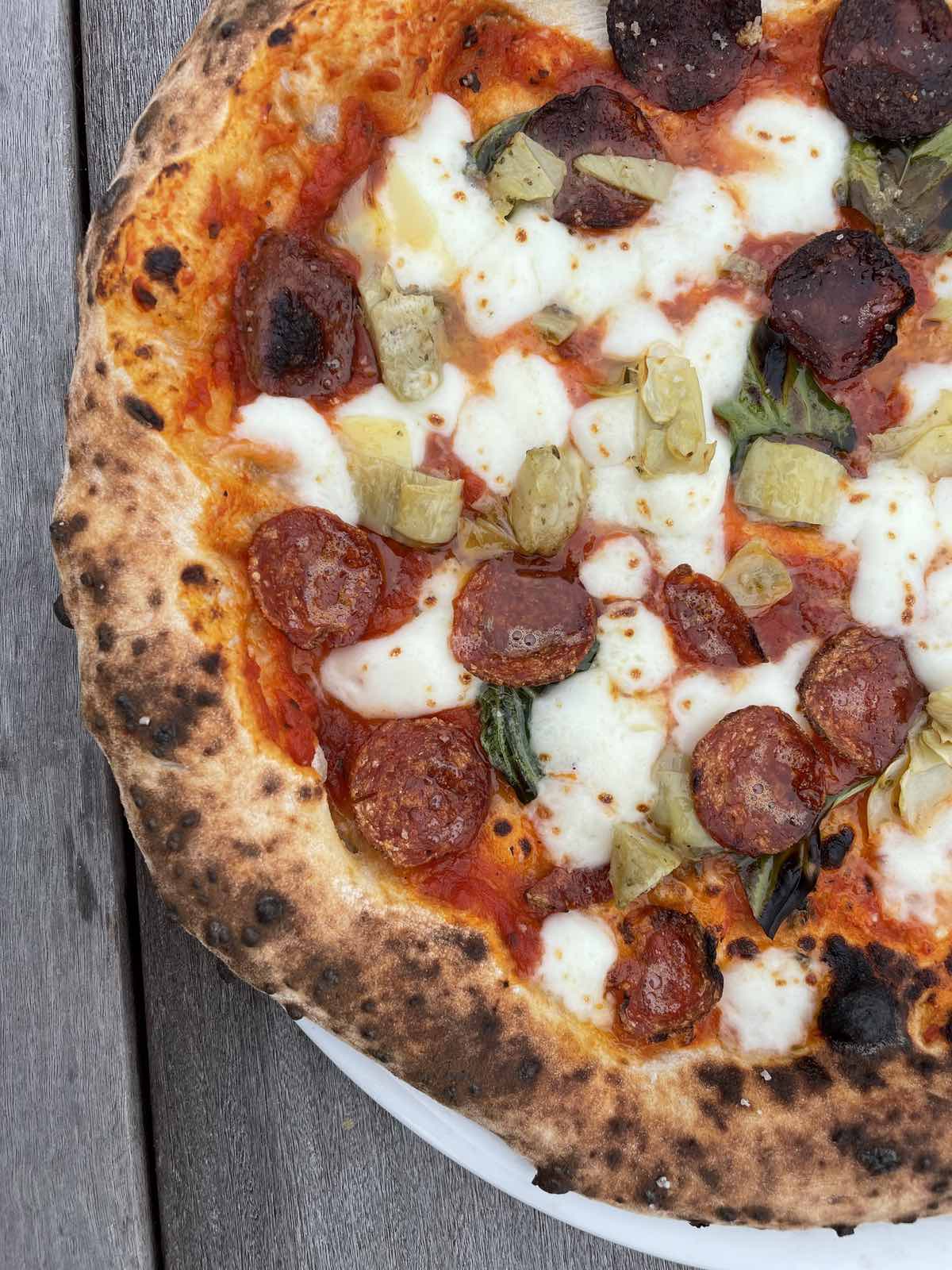 Toppings: Absinth salami, little bit of pepperoni, artichoke hearts, fresh(ish) mozzarella, fresh basil. Recipe for the dough
…
Last weekend I drove up to Burlington to pick up 104lbs of Cairnspring Mills flour (and a hat). I purchased 50lbs each of their Trailblazer and Expresso blends, and then a little rye and whole grain Expresso.
This pizza was made with 100% Trailblazer. It was pretty good! It stretched a bit more than I thought it would (a good thing) and takes lots of water (this was a 68% hydration, I'm going to go for 72% next time). Next time I'm going to try mixing in a little Expresso to see what happens. The flavor of the dough was pretty awesome.
When I went to pick up the flour, I noticed that they had a Gozney Dome in their warehouse. I chatted with the worker there a little bit about it and they really seem to like it. I love mine as well, and this pizza came out of my Dome at home.