April 12, 2015
Brooklyn Bros. Pizza (which has a couple of locations but the one I'm talking about today is in Mukilteo) makes a pretty good pizza.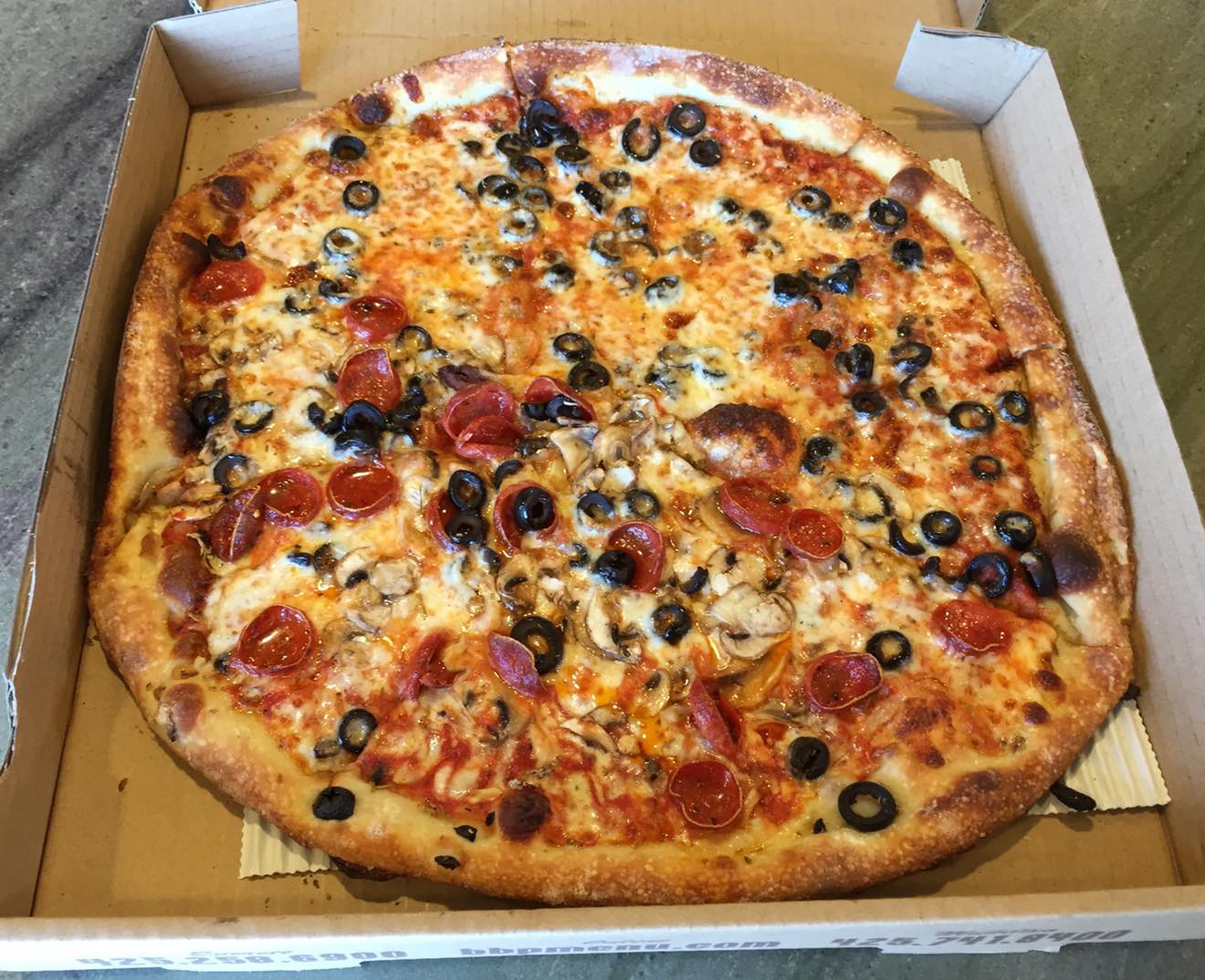 14 inch black olive, half pepperoni and mushroom. Purchased and consumed April 12th, 2015
Madeline and myself have been here a number of occasions, and we've always had a good time. The staff is friendly, and I like the general atmosphere of the place. It really reminds me of my favorite pizza place in the world, Shakespeare's Pizza, back in Columbia, MO.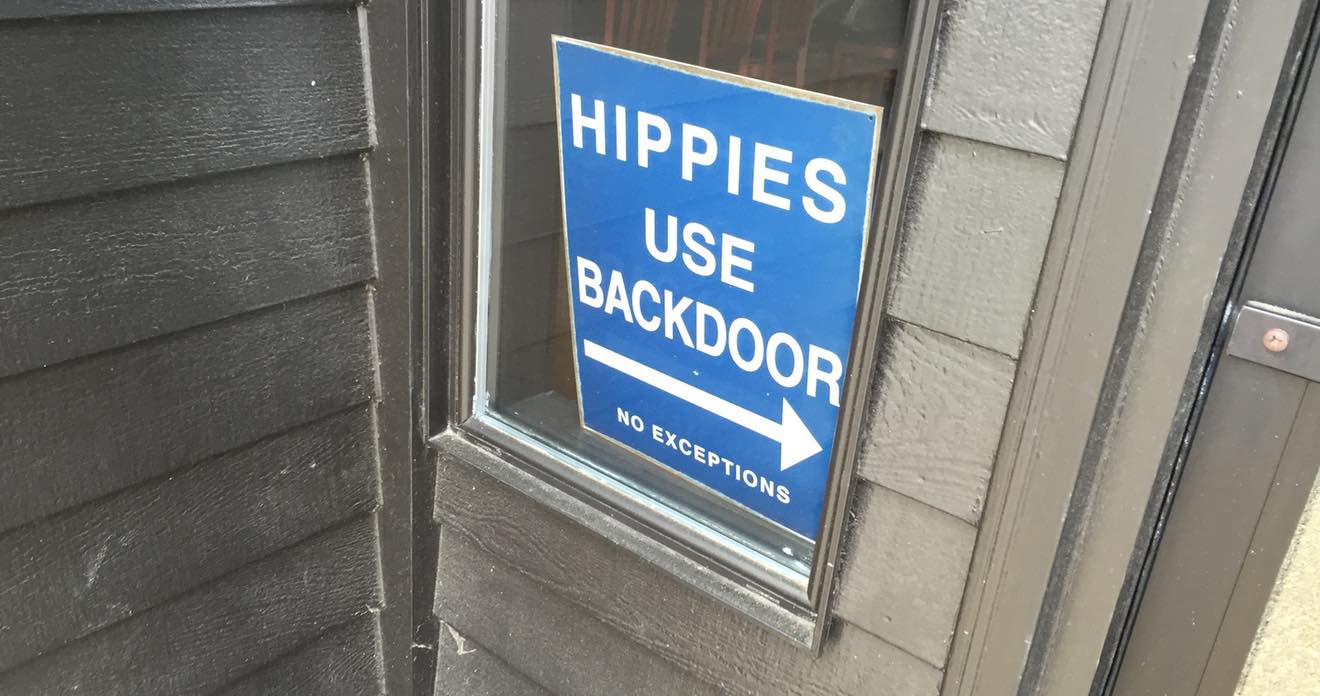 What you see when you enter the front door.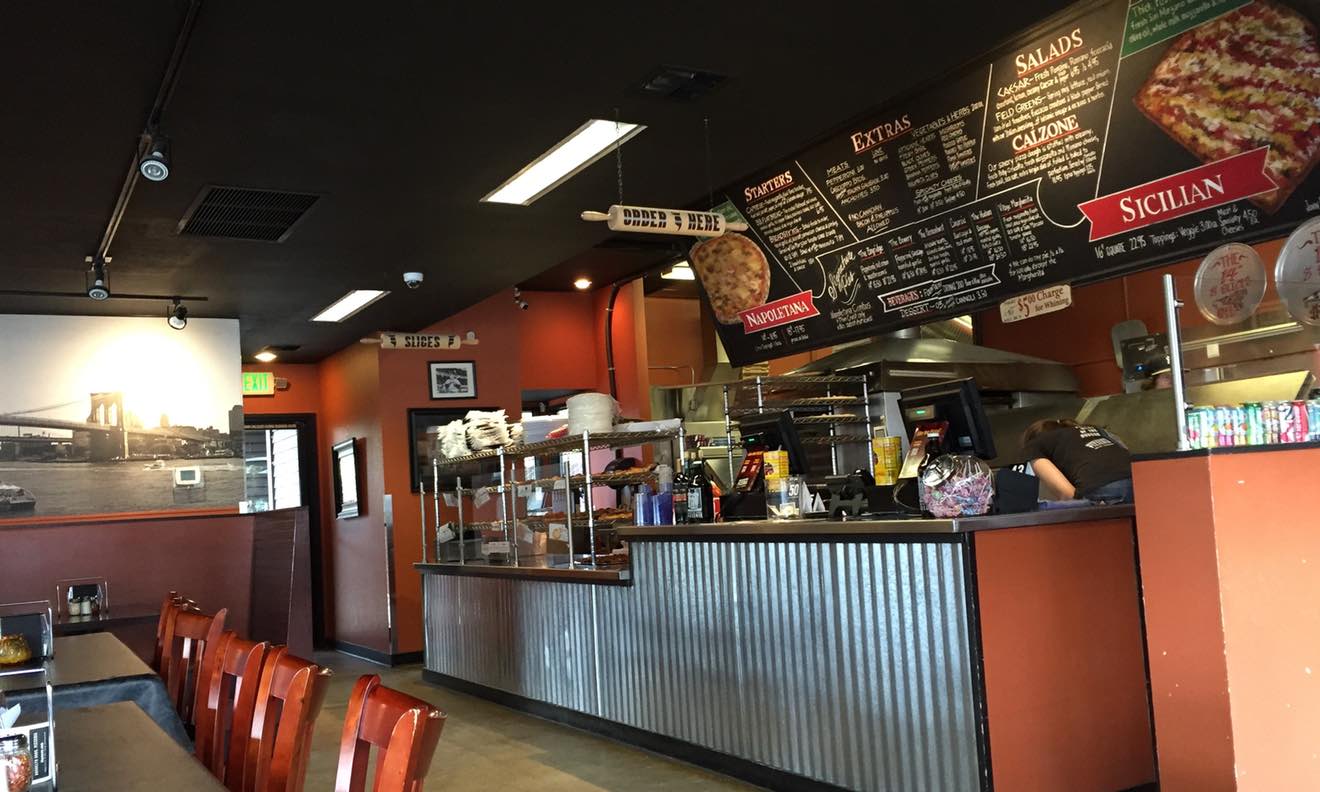 Slices on display for lunch, and where they'll take your order.
Brooklyn Bros. has a reputation for being one of the best pizza places in the area. Does it live up to that reputation? I think so. The toppings taste good, as does the sauce, the pie is cooked evenly and correctly, and the dough is decent as well. I usually end up wanting more when I'm done with it, and Madeline has no hesitation digging right in.
There are two things I think they could do better with:
1) The pizzas could use thicker pepperoni. I'm not a fan of the small diameter and thin slices Brooklyn Bros. uses.
2) The crust could be a little better. It's good crust, but it's also a bit too dense, like the dough could use some more time raising.
So this particular pie from Brooklyn Bros.'s score on the mp scale is 0.91. Since this is the first place I'm reviewing, that makes it officially the best pizza I've had around here.
And in truth, it is the best pizza I've had in the area, which is why I'm reviewing it first. I think Brooklyn Bros. is pretty much the gold standard of good pizza for Mukilteo and the surrounding area.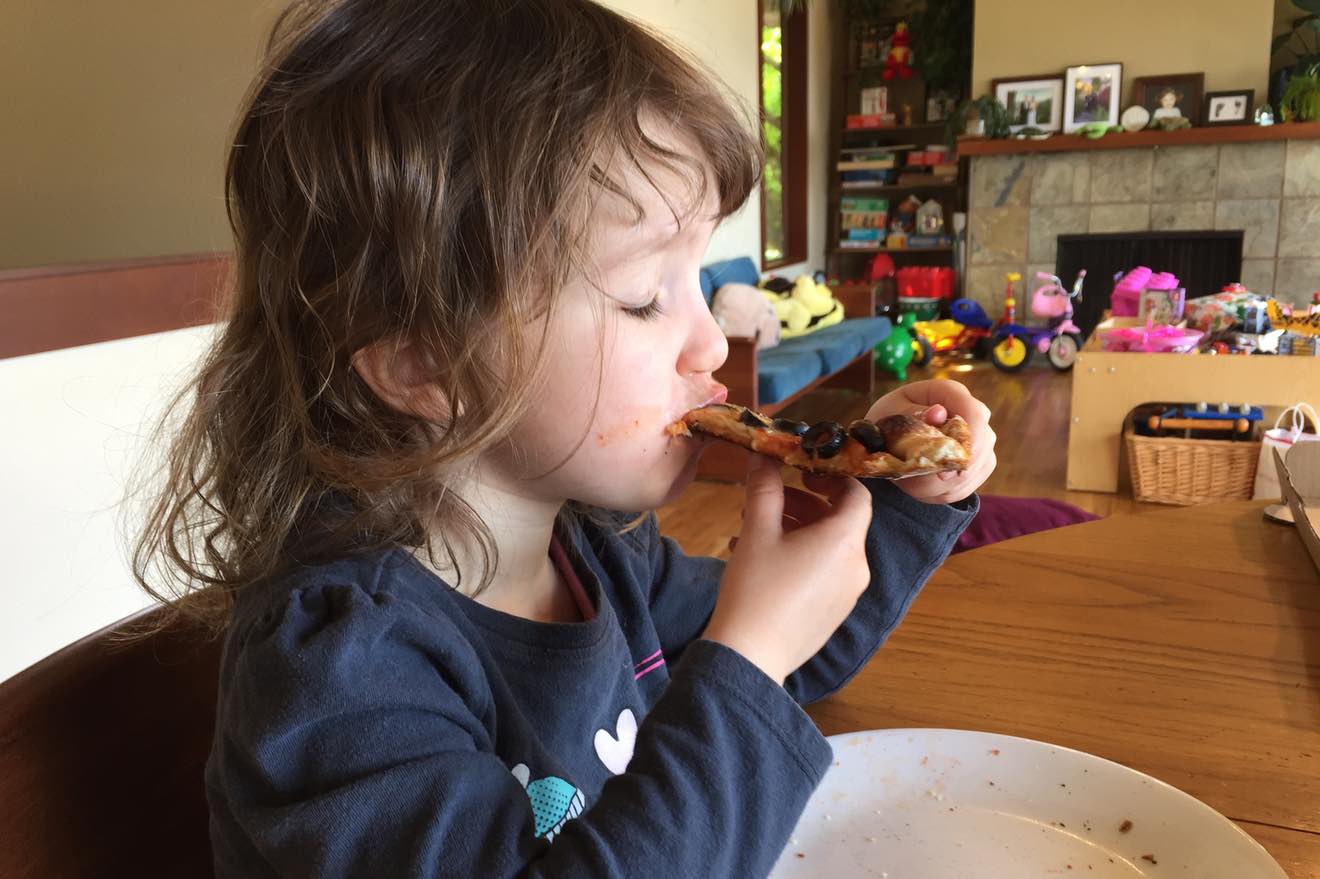 Madeline and her many toys in the background.