June 29, 2014
A few months ago we bought a new house and I had to leave Dante, my wood fired oven, behind. It was too big and heavy, and moving it would probably destroy it. Sad times.
However, when we moved it was decided that this would be a great opportunity to get another WFO. But that's been put off for a while until we get some major yard work done. No problem of course, I still have Marvin and that will hold me over until then. I've even modified him a bit by lowering the ceiling, and I'm getting 45 second bakes occasionally. There's just one problem… it's been super windy at the new place, which can suck all the heat right out of an oven.
sigh
So I decided it was time to try an idea that I've had in the back of my mind for a couple of years (inspired by the folks on the PM forums and Wild Rise). How hard would it be to make a little electric neapolitan oven, and could it actually bake to my satisfaction?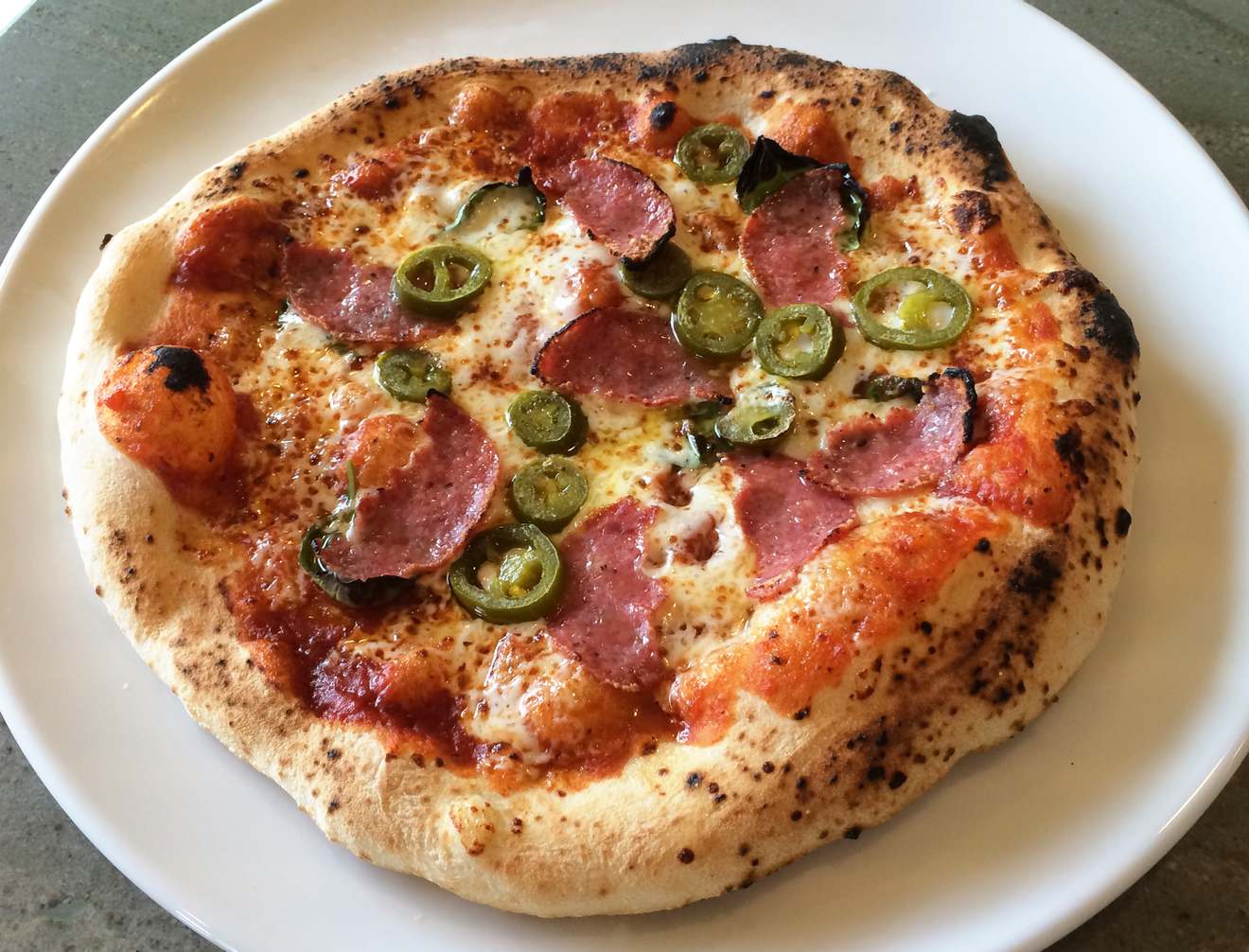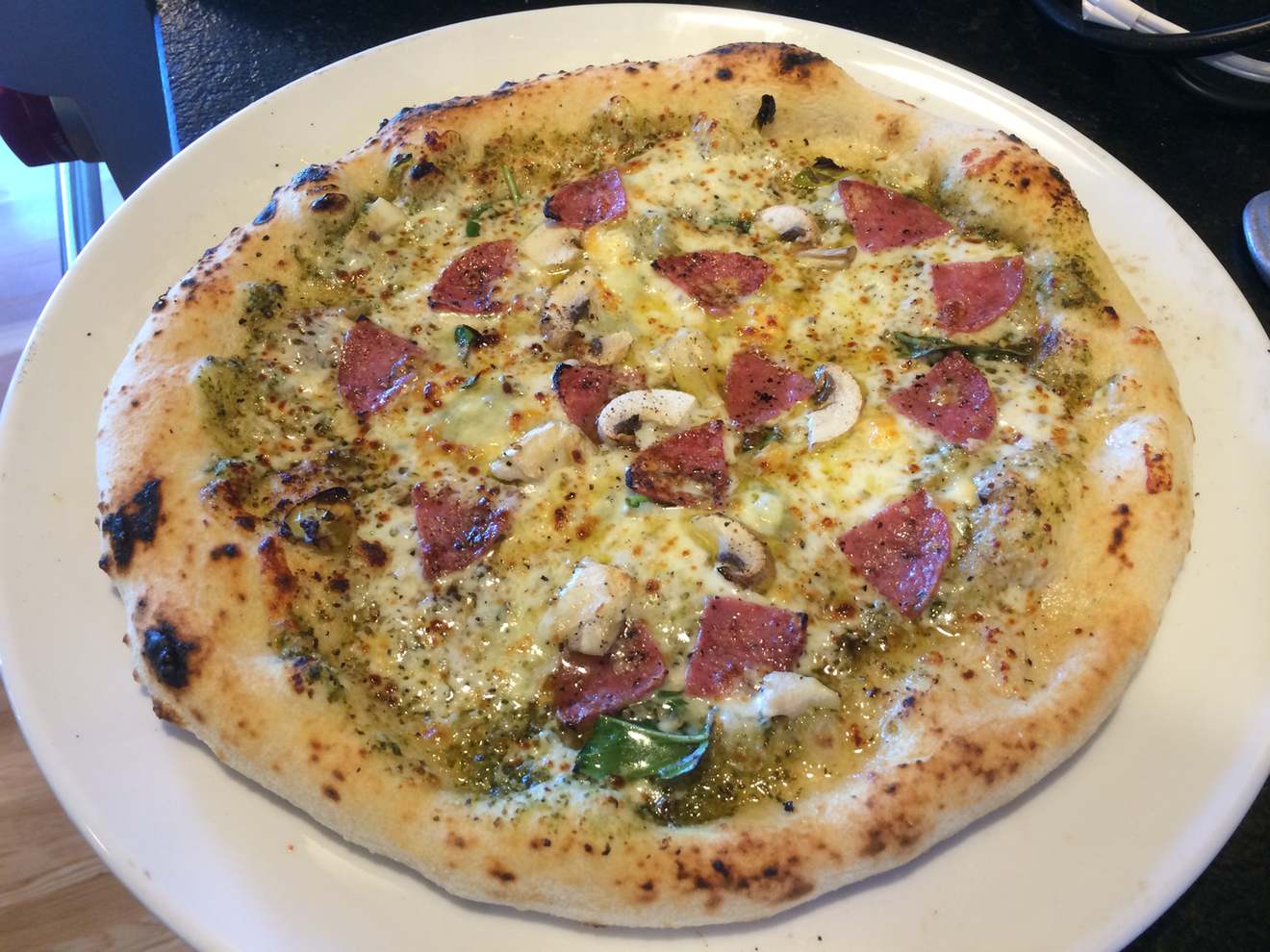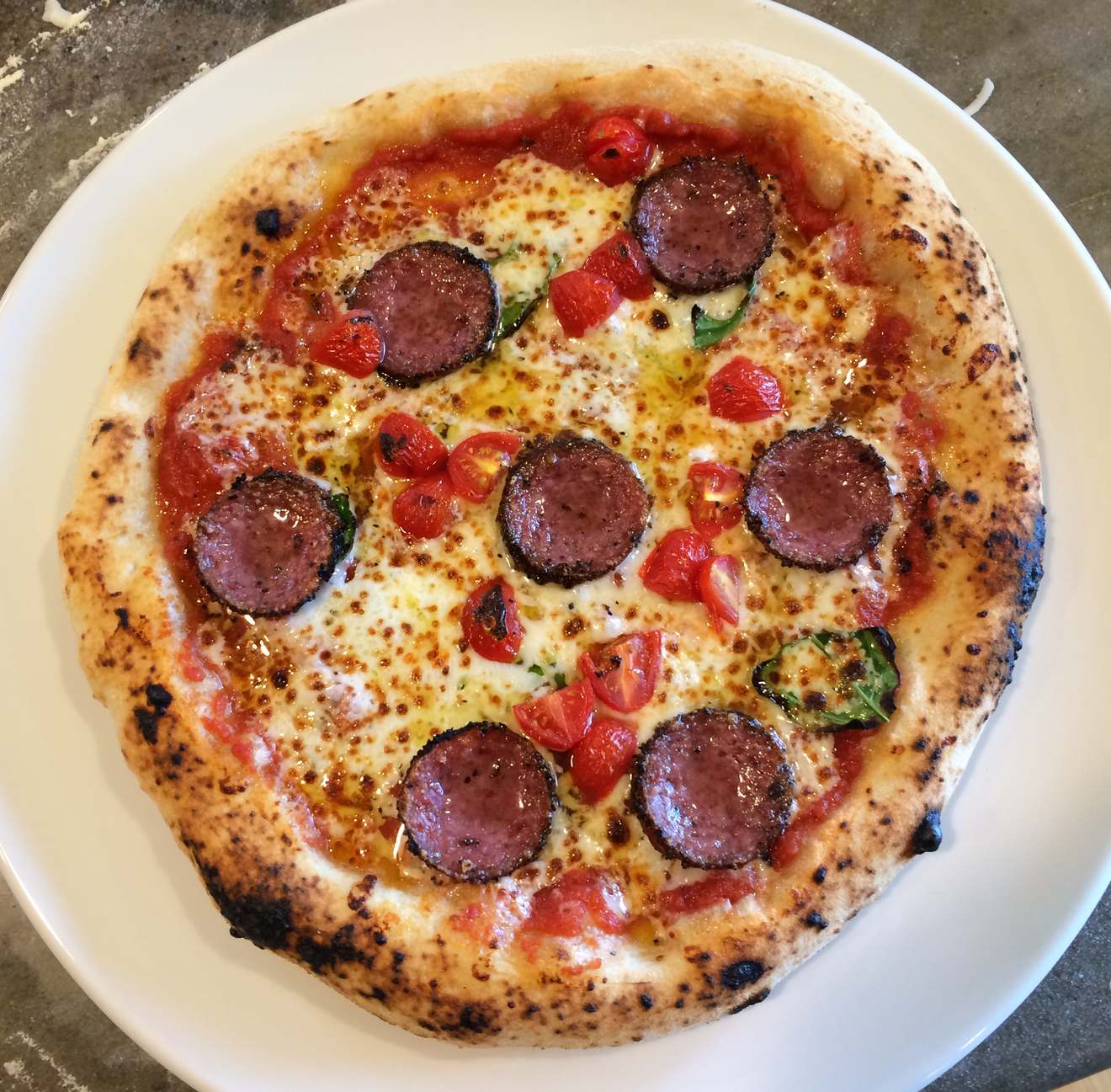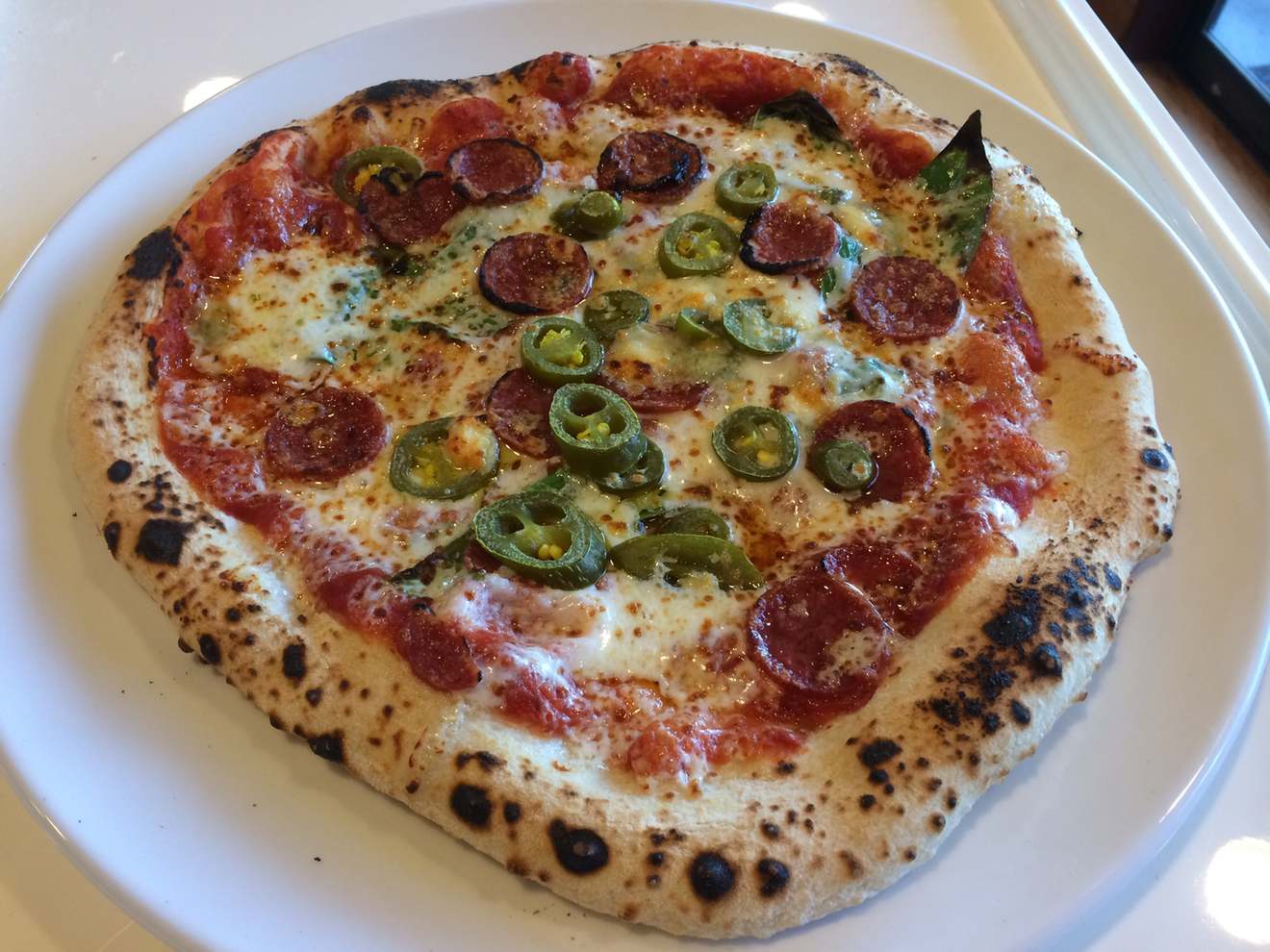 A: Not very hard, and hell yes.
These are all 45-50 second bakes, and the floor of the oven temps at 1k°. The pizza is amazing- they are the very best I've ever made. I can even get a little bit of that smokey flavor by putting a small piece of apple wood in the oven.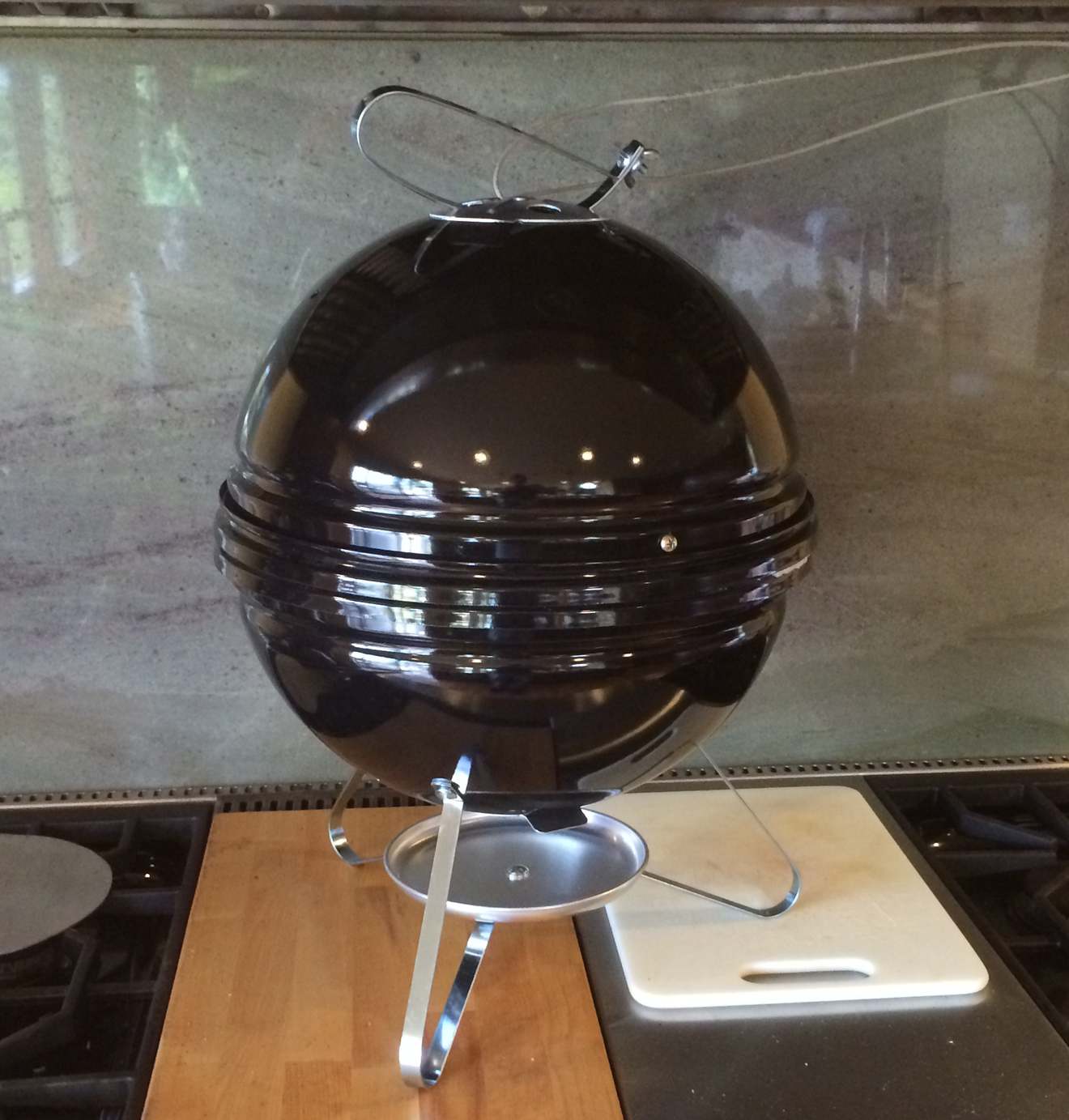 Say hello to Rocket.
I've mentioned my new oven (which I've named Rocket) to a few friends, and even posted about it on the PM forums (though I've made many modifications since then). I've also promised a post on how I made it (which you are currently reading). However, I've decided that giving detailed instructions on how to make your own Rocket is a bad idea for the following reason:
PLAYING AROUND WITH ELECTRICITY IS DANGEROUS AND CAN POTENTIALLY KILL YOU OR YOUR LOVED ONES. DO NOT ATTEMPT TO DO THIS AT HOME, BECAUSE YOU WILL LIKELY BURN IT DOWN
I'm serious. If you screw up, you could die.
So what I'm going to do to keep my promise, is provide a parts list and a couple of pictures. And if you can't look at these images and instantly realize what's going on, you shouldn't even attempt to try this under any circumstances.
Parts:
2 Weber Smokey Joes
1 13" cordierite pizza stone
1 1/2" ceramic insulation blanket
2 1100-watt burners
1 High temperature wire
1 Bag of porcelain wire nuts
A little bit of stainless steel wire to secure the burners to the lid, stainless steel bolts, nuts, and screws to connect the lids together, various tools, metal piercing drill bits, and a lack of common sense.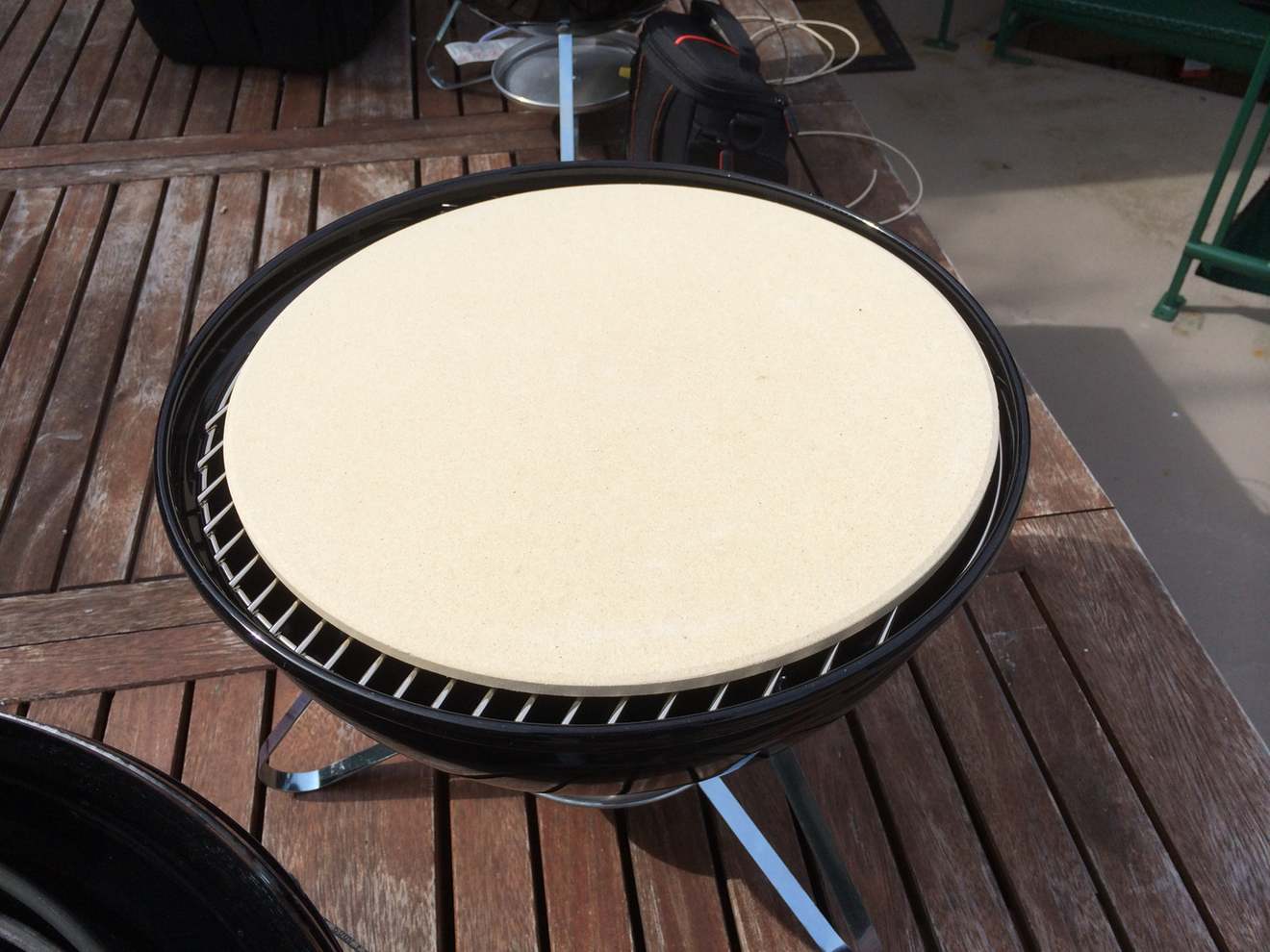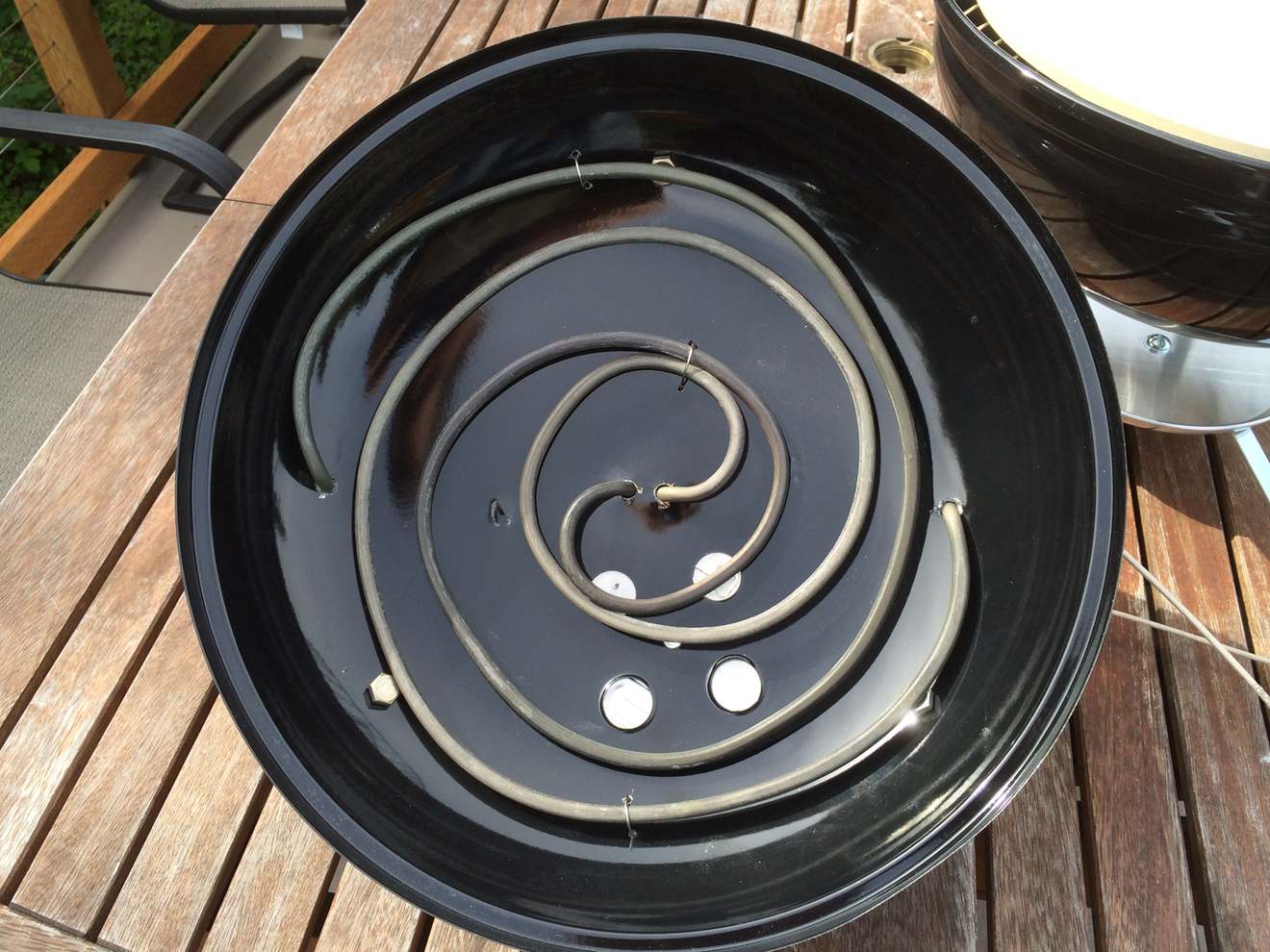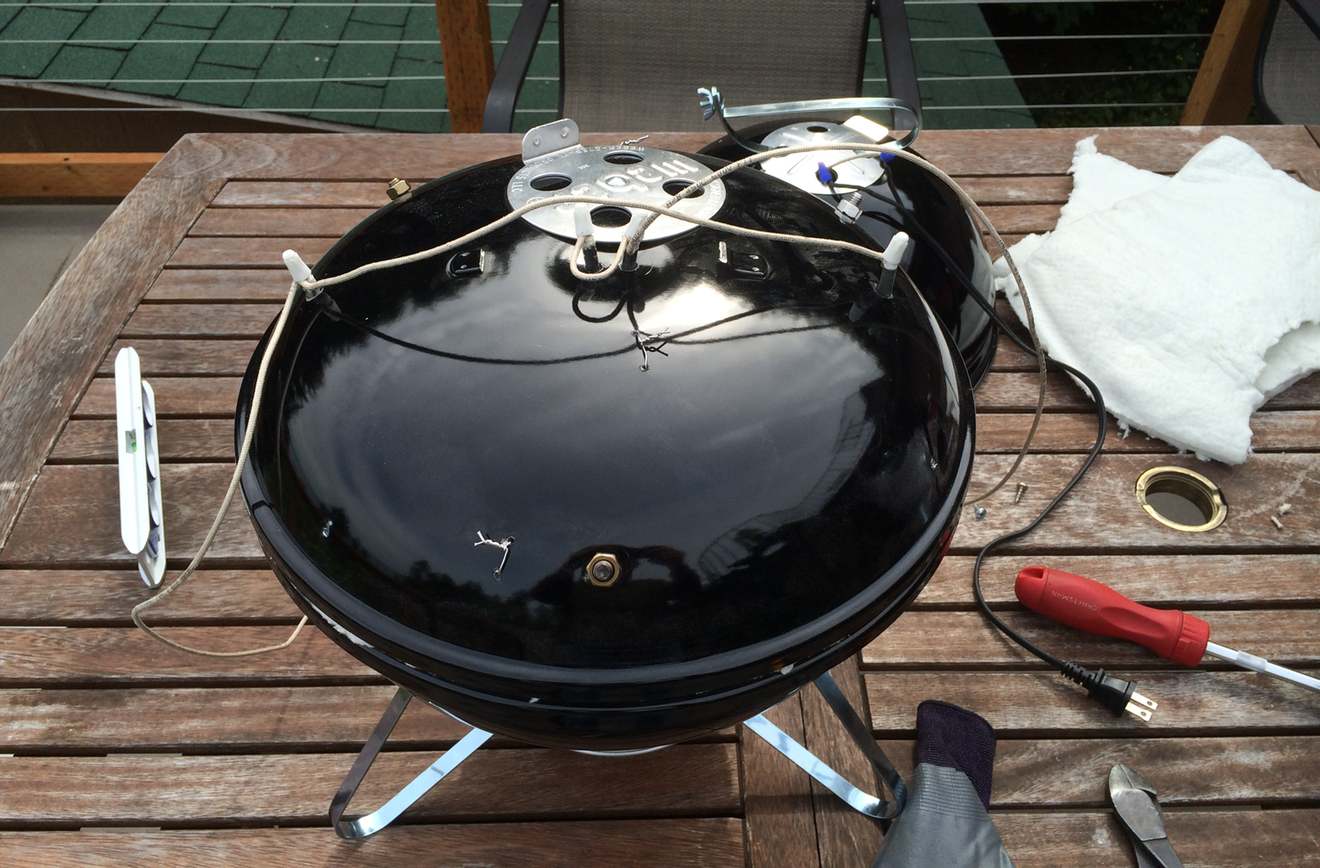 Note - there is a layer of ceramic insulation sandwiched between the two lids.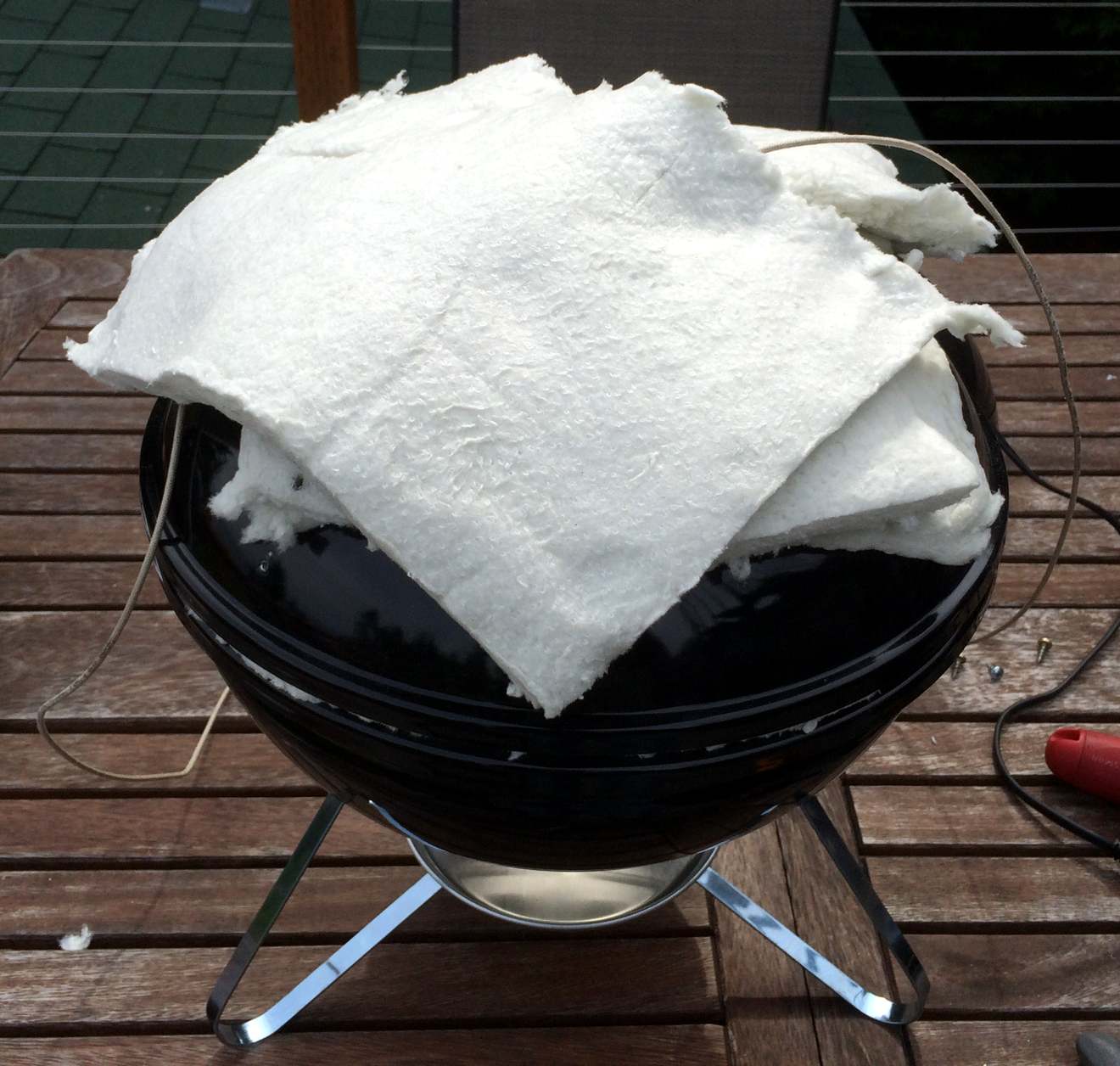 Once more, this is very dangerous (and should only be done by a professional electrician (who probably wouldn't even make it on principle)).
I'm also trying to come up with more ways to make this safer - I've played with a couple of voltage regulators with varying success, and I'm also tempted to add another layer of insulation. Adding a contraption like the folks at Wild Rise did to raise and lower the lid would be a good idea as well. If you have suggestions, I'd love to hear about them in the comments.