April 14, 2012
I mentioned in the last post that there is a regional pizza known as "The Falcon" which was a favorite of mine before I even knew there was a name for it. So today I decided to change things up on those toppings and give it a new name: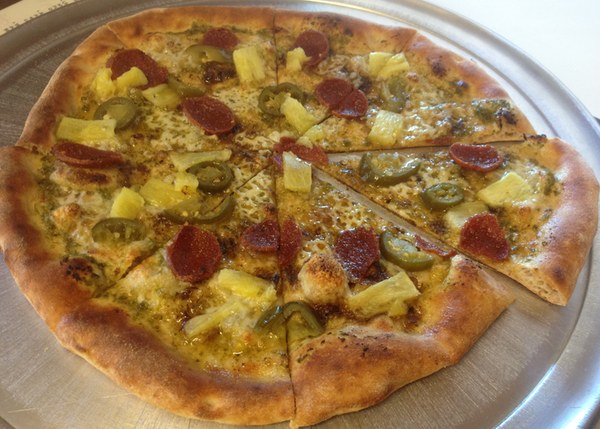 Presenting "The Merlin"
A merlin is of course a type of falcon. I've also heard it's a type of lady hotdog, but we won't get into that here.
Dough:
120g water
1/4 tsp. of yeast
3/4 tsp. sugar
40g whole wheat flour
150g high gluten flour
Toppings:
Olive oil, crushed basil and garlic, 1 tsp. Drunken Jerk Sauce.
Provolone cheese, just like Shake's uses (non smokey please)
Pepperoni. Hand cut diagonally because this is how it's done correctly
And finally, jalapeños and pineapple for that spicy sweet
Three minutes in the oven and then I ate the whole damn thing by myself.