April 14, 2012
Last night was the first time I've tried to make thin crust pizza- and it ended up working perfectly. I got the idea from an episode of America's Test Kitchen where they use cold water and a 24hr rise in the fridge. Watch the second half of the linked video for more info, but by not using heat you keep the carbon dioxide down, which is what will make the pizza bubble when you bake.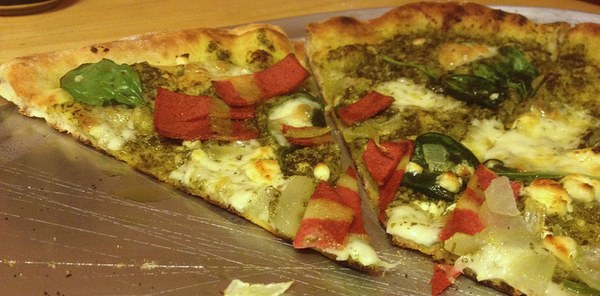 Reminded me of Cecil Whittaker's.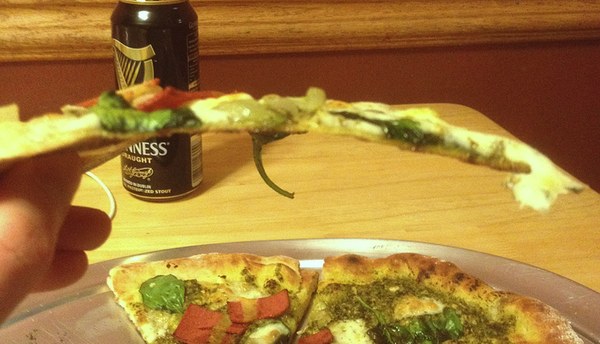 Holding it by the edge, and no bends!
My recipe was slightly different. I used cold water, but then I put the dough on a heat mat for the rise (~4hrs). Turned out pretty awesome.
And one more pic for the heck of it.
Toppings: Home pesto, mozzarella, onion, feta, spinach, veggie bacon.